Transparent and Customized
Pricing Plans for all

 
We believe in transparency and providing our customers with customized pricing plans tailored to their specific needs. We understand that every organization is unique, with distinct requirements and goals. That's why we offer flexible and transparent pricing options that ensure you only pay for the features and services that matter most to you.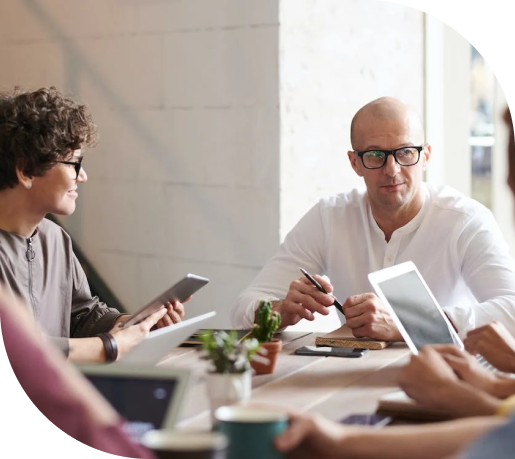 What makes our pricing

approach stand out?
We don't believe in a one-size-fits-all approach. We work closely with you to understand your business objectives, challenges, and budgetary considerations. Our dedicated team will collaborate with you to design a pricing plan that aligns with your requirements, ensuring you receive the maximum value from our solutions.
We value transparency and want you to have a clear understanding of what you're paying for. Our pricing plans are designed to provide transparency, breaking down the costs associated with each feature and service. You can be confident in knowing exactly where your investment is going and how it aligns with your business objectives.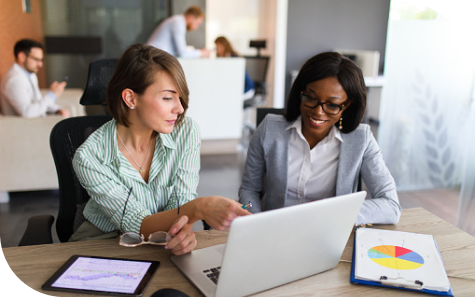 As your business evolves and grows, so do your needs. Our pricing plans are scalable and flexible, allowing you to adjust your subscription as your requirements change. Whether you need to add or remove features, increase user licenses, or expand your usage, we're here to accommodate your growth and ensure our solutions continue to meet your needs.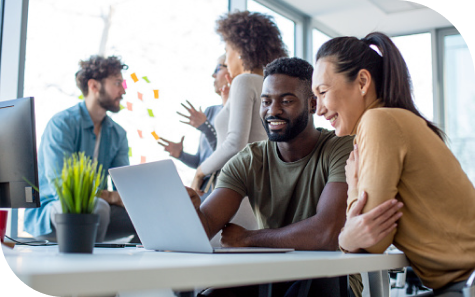 We are committed to delivering exceptional value through our solutions. Our pricing plans are designed to provide you with the tools and functionalities necessary to optimize your employee lifecycle management processes. By streamlining workflows, improving efficiency, and enhancing productivity, our solutions deliver a significant return on investment and help you achieve your business objectives.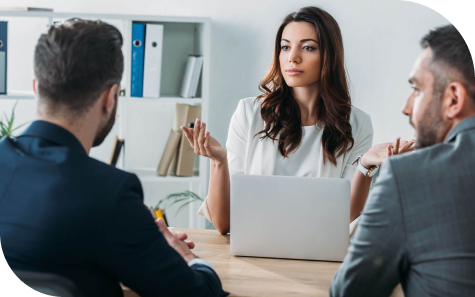 We believe in providing outstanding customer support throughout your journey with us. Our dedicated support team is available to assist you with any questions or concerns regarding pricing, features, or implementation. We're here to ensure your experience with H2R.ai is seamless and successful.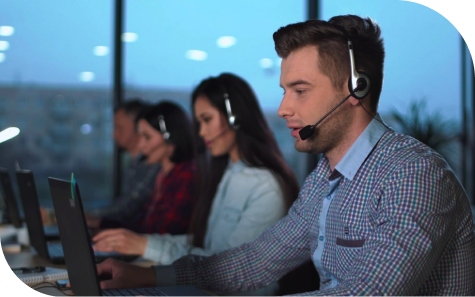 Ready to discover how H2R.ai can transform your
employee lifecycle management?
Contact us today to discuss your specific requirements and receive a customized pricing quote tailored to your needs.
Our team of experts is ready to guide you through the process, answer any questions you may have,
and help you make an informed decision.
Assess your current employee lifecycle management processes
and identify areas for improvement. 
Explore Our Solutions Next
This step will help you gain a deeper understanding of the value H2R.ai can bring to your organization.
Request a Demo Ready to see H2R.ai in action
Feel free to ask questions and seek clarification to ensure H2R.ai is the right fit for your organization.
Discuss Pricing and Customization
We believe in transparent and flexible pricing, ensuring you receive maximum value from your investment.
Once the pricing and customization details have been finalized, our team will prepare the agreement for your review. We want you to have full clarity and confidence in your decision to choose H2R.ai as your employee lifecycle management partner.
Implementation and Onboarding
Our goal is to make the implementation process as smooth as possible, minimizing any disruptions to your daily operations.
Ongoing Support and Success
Our support team is available to address any technical issues, answer your questions, and help you make the most of our solution. We'll also keep you informed of any updates or enhancements to further enhance your experience.
Experience Seamless HR Management
Fostering A Productive And Collaborative Work Environment
For More Info Contact Us
Canada Head Office: 1880 O'Connor Dr, Toronto, ON M4A 1W9
US Head Office: 807 S Jackson Rd, Pharr, TX – 78577
Contact Us: contact@h2r.ai
Stay tuned with us on social networks!
Frequently Asked Questions
How does H2R.ai determine the pricing?
We follow a customized pricing approach. Based on your business needs, our team will tailor the pricing plan.  
How difficult will it be to set up H2R.ai?
Our expert team will guide you through the process. You will have constant support to ensure a hassle-free transition.
Do you only accept long-term commitments?
No. The greatest benefit of using H2R.ai is that you need not enter into a long-term contract.